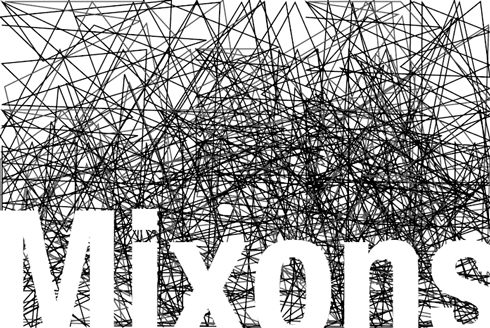 AFTER 8 YEARS, MixezMoi is on hold
After 8 years of events, parties, fun, nights and days with passion, MixezMoi is now on hold until more time to restart the fire.
Family life and 1st professional life are requiring time and not enough left to secure quality and satisfaction to our customers.
Hard decision, but needed to always keep our customers satisfied, as they have been during many years.
Keep the fun and the vibe ON ;-) See you, Michael - MixezMoi - APRIL 2018
LE PRINTEMPS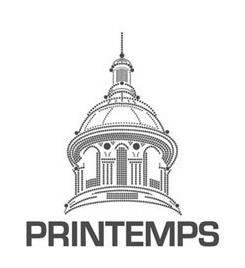 From beautiful FASHION PARTY, mixed with vinyls disc music and a great sound system... (House Music mix and cocktail)
To FASHION SHOW to present new saison trends... (Light, Sound, Mic for stylist, specific music arrangement for the show, and cocktail mix for the second part)
During 5 years, MixezMoi have been supporting as OFFICIAL DJ and Music Events Supplier, Le Printemps Lyon Fashion Store!
Fête de la Musique : "LA SCENE DJ"       18 Juin 2016
FR //
Nouvelle et dernière édition de la Scène DJ lors de la fête de la musique à Roanne.
Voici la vidéo de teaser ci-dessous.
EN //
A new and last edition of the event "La scene DJ" during the Music Day at Roanne (France)
You can find below the teaser movie about it.
Fête de la Musique : "LA SCENE DJ"       20 Juin 2015
FR //
MixezMoi prépare actuellement la Fête de la Musique 2015 à Roanne (42). Depuis de nombreuses années, MixezMoi propose au publique Roannais d'être plus proche des artistes DJ. L'évènement est totalement gratuit et beaucoup de DJ jouent leurs propres création, remixent en direct, et bien sur partage leurs plaisir avec les autres DJ et le publique.
L'année dernière, en 2014, 3 DJ avaient joué entre 18h et 1h le lendemain, avec un magnifique systeme son, dans la rue, en plein centre ville, c'était juste fou ....
Mais ce n'était qu'une préparation pour 2015. Donc cette année, soyez prêts pour voir et vivre quelque chose d'énorme avec plus de DJ's et une ambiance irréelle, soyez là!
France, Roanne(42), Le Sparrow - 20 Juin 2015
Un évènement MixezMoi, PointShow et Le Sparrow
EN //
MixezMoi is currently preparing the Music Day festival in Roanne (42-France). Since couple years MixezMoi propose to Roanne City people' to be close to DJ's artist. The event is totally free of access and many DJ's are playing their music, remixing live some tracks, and having fun with other DJ's and the publics.
Last year, 2014, 3 DJ's were playing between 6PM to 1AM, with a wonderfull Sound System, in a street in the city center, it was just amazing...
But it was a preparation of 2015. So this year, be prepared to see something bigger and better with more DJ's and much more fun. Be there !
France, Roanne (42), Le Sparrow - June 20th 2015.
A event MixezMoi with full support from PointShow and Le Sparrow
// Opening //

During June 2012, a very beautifull children clothes brand open a new store in Lyon. (10 street du Président Carnot, Lyon 2nd)

MixezMoi is putting is Vinyl players and let the house music sound run to the store and the street to celebrate that opening !
Beautiful store, when you come at Lyon, you need to take time at "Bleu comme Gris" the children fashion store where you should go !!
// ON AIR //
Planete Inside
After 2 stopped years, Planete Inside iS BACK !
Saturday September 27th 2014 - 3PM to 7PM
Special radioshow live from "Cap Opera" Lyon
You are all invited :-)
Follow us on You Tube : Planete Inside
"Les Mardis Apéros"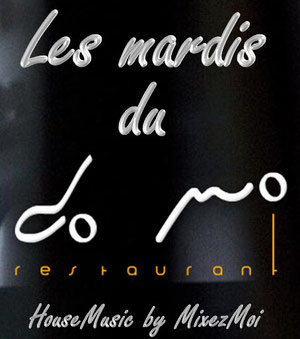 2011 : Every Tuesdays, from 6pm, come to join us at "DoMo" restaurant, and take a chair on the wonderfull terraces outside, close to the Saone river and listen the House music played by MixezMoi during you take a glass with friends or colleagues after a long working day...

Don't you know "DoMo" Restaurant ?
This the French-Japanese place where you will find the best of both cooking mixed. Location "Quai Rambaud, Lyon 2nd in Confluence district !
DoMo's Team is waiting to you every day (7/7d) for lunchs and diners. Booking recommanded.
45 Quai Rambaud 69002 Lyon  
Tél : 04 37 23 09 23  -  Mail : contact@do-mo.fr  -  Web : www.do-mo.fr
Lyon Film Festival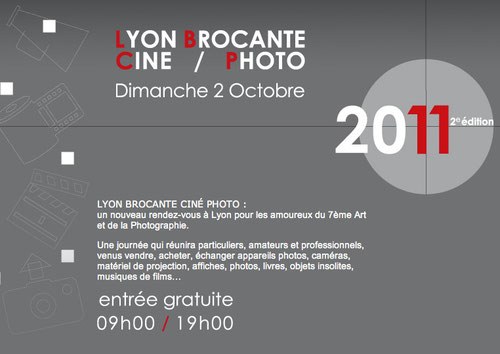 Happy New Year !
Friday, December 31th, 
  Do Mo (Lyon 2)
" VINTAGE A LOT "
By MixezMoi.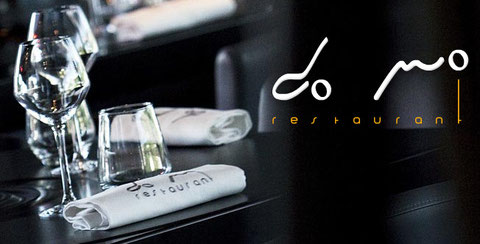 40 ans du Design
Thursday, October 7th, 19h
Arrivetz (Lyon 2)
" Easy Rider @ Arrivetz "
Mix by MixezMoi.
Lancement de la nouvelle collection Zanotta :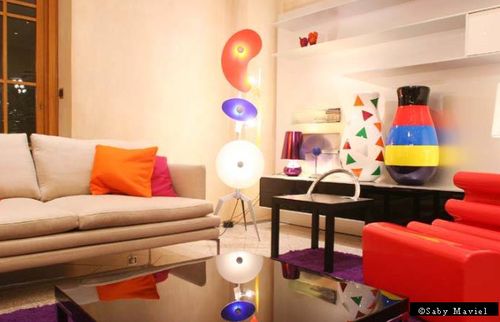 Lumiere 2010
Lyon Film Festival
Sunday, October 3th, 10h - 19h
  Place Ambroise Courtois (Lyon 8)
" Brocante Ciné-Photo "
  Sound & Music by MixezMoi.
1st Anniversary to "The Glam Attitude"
Friday, September 17th, Midnight
Victoria Hall (Lyon 7)
" INSIDE THE HOUSE MUSIC "
Exclusive Mix by
David-E from Roma Italia
Michael-M from MixezMoi France